John O. is here as the Petroleum Club's interim G.M. as the Executive Committee, and he will review potential applicants to find the perfect replacement for Jennifer Terrell who has selected a new career path after serving this membership since 1992.
He came here having retired from club management in May 2019 after 14 years as G.M. at the Petroleum Club of Lafayette. He helped lead the City Club Of Lafayette for 12 years as well. He also assisted The Country Club Of Louisiana in Baton Rouge with a management transition this past summer.
John O. is married to Sheryl, his high school sweetheart, for 48 years and they have two beautiful children and have been blessed with 4 beautiful grandchildren as well. John O. is looking forward to meeting everyone. Please stop him and introduce yourself when in the club next.
Tanya is a very experienced Business Manager. She served on the Executive Board over Minority and Women Owned Business at The Greater Shreveport Chamber of Commerce for 3 years while she owned a bakery called "The Dough Basket & Creative Cakes" which she owned for 20 years. She has also worked for various other clubs and restaurants around Shreveport. 
Tanya grew up in the United States Air Force and had moved around much of her childhood. When they got stationed in Shreveport in 1978, she fell in love with the city and never left. She married her husband, Chuck after being together for 10 years. They have now been married for 28 years, and have a 9 year old dog, Chelsey. She has remained an active member in the community and knows many of our members already. 
If you have any billing questions, she is the perfect "Go-to Girl" and helps keep things running smoothly and efficiently.
Callie was born and raised in Shreveport, LA. She still resides here with her husband, Justin and their three daughters, Parker, Peyton, and Palmer. She went to culinary school as soon as she graduated from Calvary Baptist Academy in 2011. She enjoyed her time attending B.P.C.C.'s Culinary Arts Program, where she realized her greatest strengths were in catering. From catering, grew her love of event planning and coordinating. Callie has been planning events with the Petroleum Club since 2021.
Callie is the girl to go to for any special events scheduling and catering needs. She will work hard to ensure a positive and exciting event. 
Nick has been in the hospitality industry for 26 years.  Starting as a busboy during the summers on the New Jersey shore to presently, here managing the Club House.  He graduated from Bloomsburg University in 2006 with a Bachelor of Science in Business Management.  Prior to joining our team, Nick worked at Pierremont Oaks Tennis Club for 2 years as the Assistant General Manager and Event Coordinator.
Nick was born and raised in Philadelphia, PA.  He moved to Shreveport 3 years ago with his wife, Phoebe, to be closer to some of her extended family.  He and Phoebe have been together 16 years and married for 8.  They have a 5-year-old son, Stanley, and a cat named Simon.  Nick is an avid bowler and fisherman.  When he isn't here, you can catch him on the lanes or at Cross Lake.
Originally from Houston, Wesley attended the Art Institute and began his career working with a local catering company for five years. Looking to diversify his experience, he moved to Rio de Janeiro. He familiarized himself with local cuisine while working at Albamar and Lorenzo's, two well-known and established restaurants in the area.
After many years abroad, Wesley stepped in as interim executive chef at Pierremont Oaks Tennis Club in Shreveport until he joined the Petroleum Club in January 2015, where he continues to add flair and creativity to our cuisine.
Sarah grew up in Benton, Louisiana and has always loved being in the kitchen.  She began her journey by pushing up a chair and "helping" with the family meals.  Years later, she hosted elaborate dinner parties for her friends, always wowing them with her beautiful presentations.  She attended B.P.C.C.'s Culinary Arts program where she sharpened her culinary skills and discovered a love for baking and pastries.  After she graduated from the program, she worked at Aly B's bakery where she created tons of cakes, cookies and sweet treats.  In 2014, she joined the Petroleum Club family as Pastry Chef and most recently has been promoted to Sous Chef.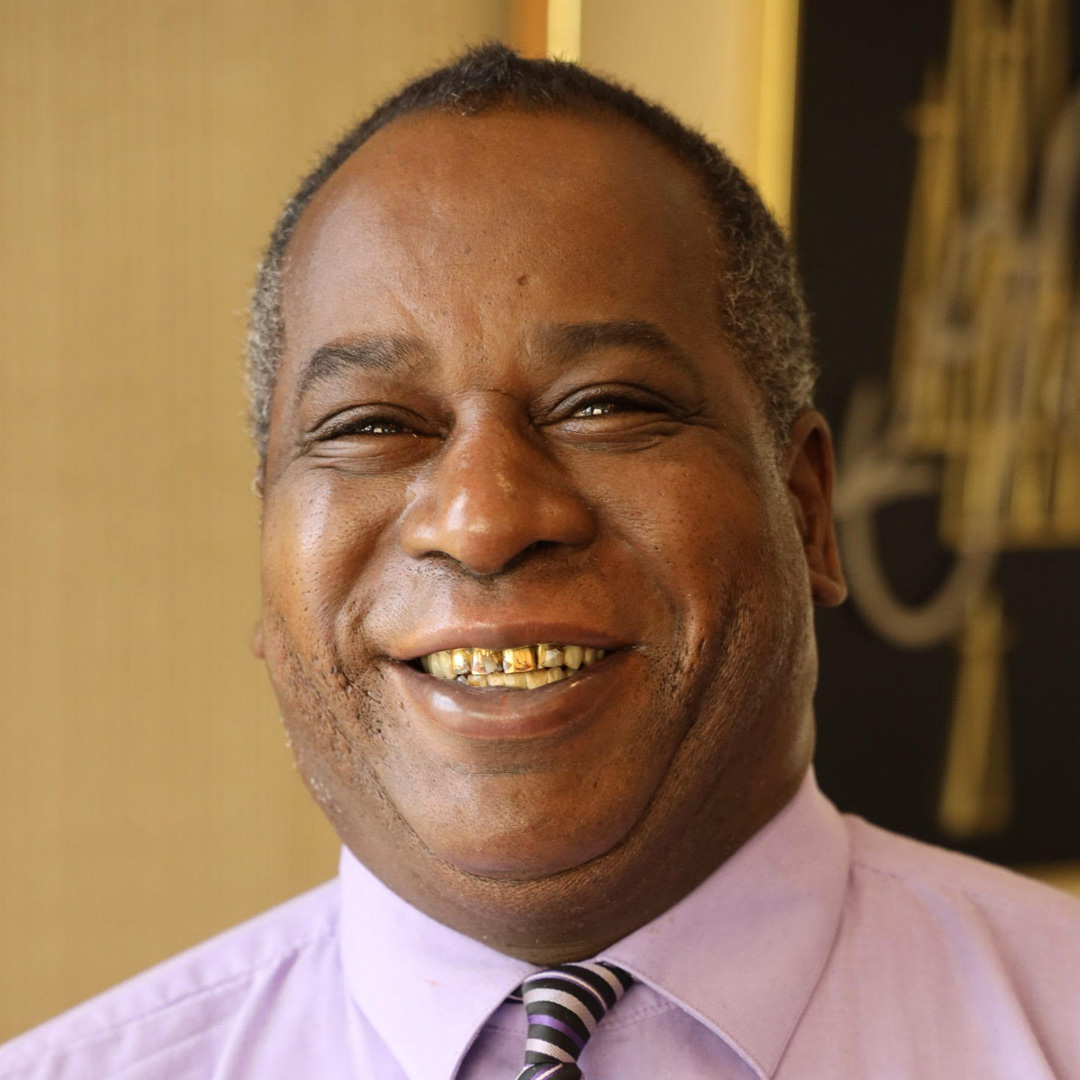 Michael Jeter
Dining Room Manager