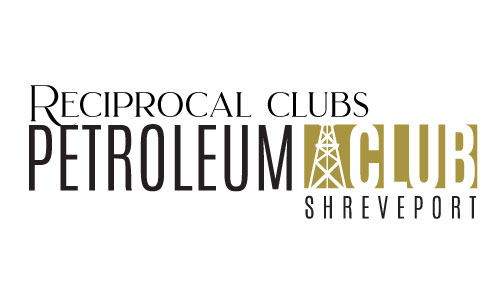 RECIPROCAL CLUB EXPERIENCE
Planning a trip out of town? Reciprocal clubs, whether located in the United States or in another country, may be used for both business and pleasure. Many of our reciprocal clubs have overnight accommodations, as well as athletic clubs, spas, and dining facilities that are available to you and your guests. Being a member of the Petroleum Club of Shreveport allows you to enjoy the most elegant accommodations that many hotels cannot match.
HOW DOES RECIPROCITY WORK?
The first step is to call the reciprocal club you wish to visit. Some clubs require a letter of introduction before your visit. To receive a letter of introduction, simply call Lisa Brown, Business Manager, to have a letter sent to the visiting club. There is no cost to request a letter of introduction and no limit to the
number of letters that you can request per year. After your letter of introduction is received, you can plan for reservations directly through the reciprocal club. Once reservations are made, you are set for the visit. Most clubs will settle your charges with a credit card, or your charges will be billed to your Petroleum Club of Shreveport account.
If you review the reciprocal club list and do not see a club that you would like to visit, please contact the office to make a recommendation. All members of the Petroleum Club of Shreveport, who are in good standing are welcome to recommend new clubs to be added to our list.
We encourage you to take advantage of this opportunity when traveling, as it is a wonderful member benefit.
Reciprocal
CLUBS :

INTERNATIONAL